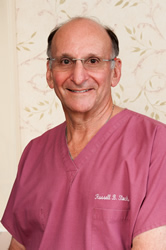 Dr. Russell Stoch
Dr. Stoch was born, raised and educated in Johannesburg, South Africa. After completing his military service he graduated from the University of the Witwatersrand School of Dentistry BDS (1969) & H. DIP. Dent 1972. Dr. Stoch received the B. Ch. D. (Hons) in endodontics from the University of Pretoria. He practiced general dentistry until 1978 when together with his family he emigrated to the USA.
Dr.Stoch attended Temple University where he was awarded the specialty certificate in Endodontology: Summa Cum Laude. He also received the Louis I. Grossman Study Club, and Richard F. Weiss awards for graduating number one in his class. Dr. Stoch then went to Washington University in St. Louis, where he was Assistant Professor and Director of Undergraduate Endodontics. In 1981 he received the DMD from the Washington School of Dental Medicine.
Dr. Stoch has been in private practice limited to Endodontics since 1982 in North Palm Beach Florida. He is a Diplomate of the American Board of Endodontics, a Fellow of the College of Diplomates of the American Board of Endodontics, a Fellow of the International College of Dentists and the American College of Dentists,as well as a Fellow of the Royal Society of Medicine.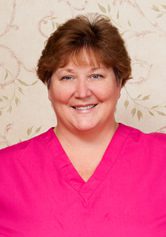 Sandy Haase
Sandy is head dental & surgical assistant. She is a graduate of the dental certification program at the University of Alabama. Sandy has been assisting Dr. Stoch for 30 and has a total of 32 years in the dentistry field. She is an expert in all phases of treatment as well as digital radiography and TDO; as well as certified by the National Examining Board as a Certified Dental Assistant. In 2008 Sandy was the first employee to receive from TDO, the TDO Exceptional Achievement Award and Recognition for 25 years of service.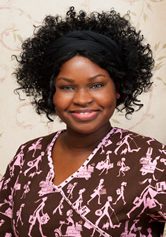 Christine Fanfan
Christine is a graduate of the dental assisting program at New England School of Technology in West Palm Beach Florida. Christine is a highly skilled assistant and is a welcome addition to our team; she has been assisting Dr. Stoch for 6 years and she has 9 total years in the dentistry field.